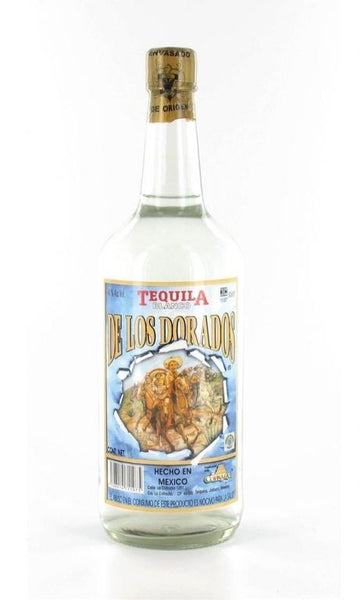 De los dorados Tequila 1000ml
Description:
This tequila invokes the image of Los Dorados, the notorious and elite armed guard whose members were handpicked by none other than the Centaur of the North: Pancho Villa. Its purebred quality and robust flavor make it the perfect tequila for those fond of exotic cocktails like margaritas. The joven abocado style (gold) was launched in 1994 and has since become extremely popular. A Blanc (silver) was introduced in 1997. Its bottle's label bears a bullet hole and a picture of Villa's Troops.
Old gold hue. Light musk perfume and marshmallow nose. Quick entry, light body. Simple salty agave and stalky flavors. Hot alcoholic finish.
ABV: 38%
Size: 1Liter