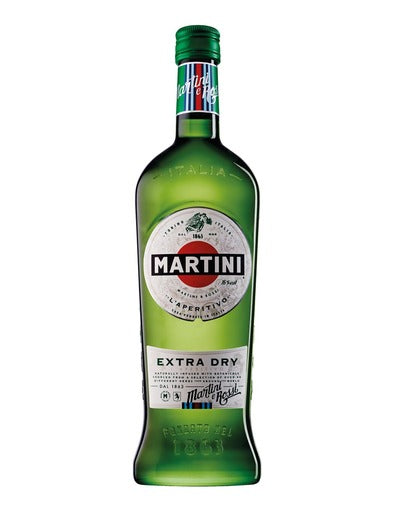 Martini Extra Dry Vermouth 1L
Description:
This bestseller includes the usual Martini white wine base and herbal ingredients, but with a much reduced level of additional sugar for a dry, but not bitter, vermouth.
An extra-dry martini is similar to the dry martini, but even less dry vermouth is used in the cocktail. To make an extra-dry martini, combine 2 oz. gin or vodka and 1/2 tsp. dry vermouth in a cocktail glass with ice. Stir the cocktail for five revolutions and strain the drink into a chilled cocktail glass.
Characterized by its pale color and fresh and fruity aromas. It has a delicate complexity with hints of raspberry and lemon over a background of orris.  Martini Extra Dry is delicious over ice with lemonade or apple juice.
ABV:15%
Size : 1 Liter bottle