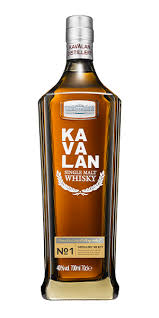 Kavalan Classic Single Malt Whisky
Description:
The flagship single malt from Taiwan's Kavalan. Only operating since 2005 they have wowed the world with their young but full flavoured whisky, concentrating on their signature flavours of tropical fruit.
Taiwanese distillery Kavalan was founded in 2005 and released its first bottling in 2008. Quickly winning awards for its single malts, Kavalan has been rising in popularity since its opening.