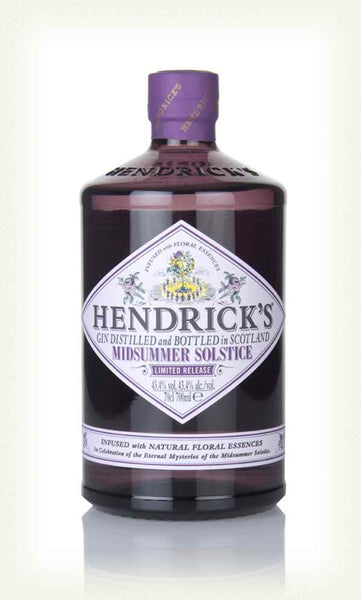 Hendrick's Midsummer Solstice 700ml
Description:
Hendrick's Midsummer Bottling Note
Inspired by the glory of a midsummer day, this limited edition release from the Hendrick's Gin range boasts heavy floral influence - orange blossom, iris and cut grass abound! This comes alongside classic Hendrick's elements, including refreshing juniper, rose petal and chamomile. Exactly what your garden party cocktails were calling out for. Need some ideas for said cocktails? We've got some recipes for you below!