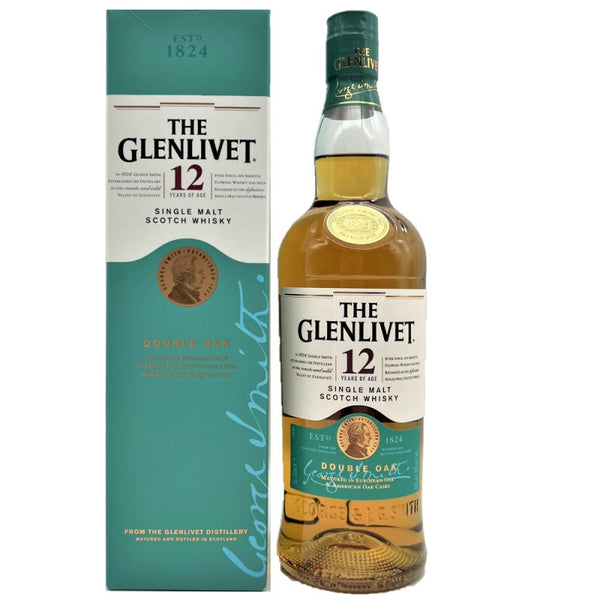 Glenlivet 12 Years Old Double Oak Single Malt Whisky
Description:
Glenlivet 12 Years Single Malt Whisky
One of the most famous malts in the world. Glenlivet 12 Year Old has a soft smooth balance of sweet summer fruits and the floral notes of spring flowers. Speyside Single Malt Scotch Whisky; Distillery Bottling.  The archetypal Speyside dram, honey and orchard fruit driven.
Pair the Glenlivet 12 Years with seafood dishes, such as seared scallops, to bring out the best characteristics in both. Even if you've never tasted a malt whisky before, The Glenlivet will make anyone a fan.
Nose: Sweet creamy vanilla, honey, pineapple, vanilla, pressed apples and a little cinnamon.
Palate: Apple cores, fresh and fruity trifle and creamy citrus.
Finish: Long and delicious, almonds and apple.
Overall: One of the best selling malts in the world, well-worth re-visiting.
ABV; 40%
Size 700ml