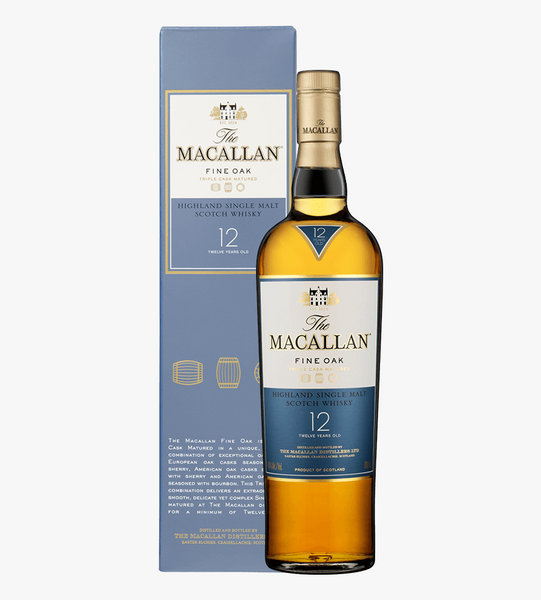 Macallan Fine Oak 12 years old Single Malt Scotch Whisky 700ml
Description:
The Macallan 12 years is a whisky of Scottish malt and his secret resides in the utilization of methods and traditional ingredients. The use continued of the fine barley "Golden Promise" and the insistence in the use of fine barricas of oak, are two of the requirements for the perfection. It is a Single Malt with 12 years of aging.
Colour in tones , nose aroma is vanilla with touch of ginger, nuts, jerez sweet and wood ahumada. In mouth, very soft, fruits secosy jerez, wooden swung notes ahumada and spices. The end is sweet, nuts, light wood ahumada and spices. Graduation: 40 % Vol.Volume: 70 cl.