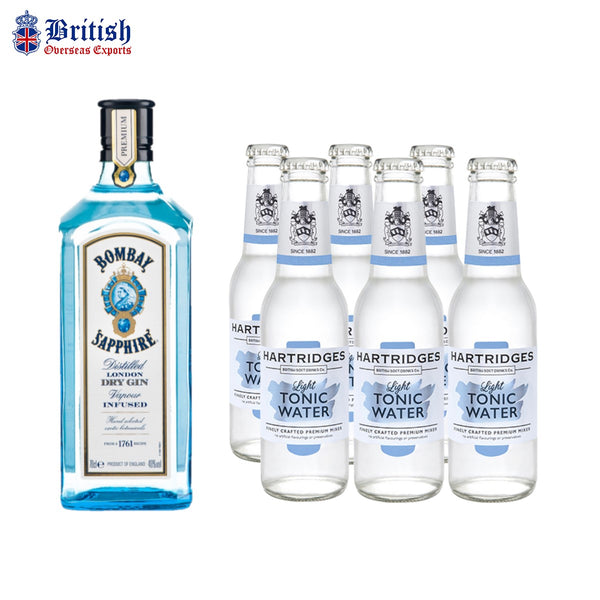 Gin Tonic Set V
Description:
1 x Bombay Sapphire London Dry Gin 0.7L (40% Vol.)
6 x Hartridges Light Tonic Water
It is one of the most popular London Drys: Bombay Sapphire Gin is a total classic. The gin that comes in the unique sapphire blue bottles is triple distilled using a Carter head still. To aromatize the gin, 10 different botanicals are used. Juniper, coriander, lemon, almond, and iris are some of the ingredients giving Bombay Sapphire London Dry Gin its character. The amazing blend of the botanicals leads to a mouth-watering, crisp flavor that is best to be enjoyed with fresh and light tonic water such as Hartridges Tonic Water. This gin and tonic set does not only save you time, you would normally spend on choosing the right tonic water, it also helps you saving money!